Advanced Rehab
Physiotherapy Services
At Advanced Rehab our fully trained and experienced physiotherapists offer a full physio service. For your convenience we have two Auckland physiotherapy clinics; Blockhouse Bay Physiotherapy and Advanced Rehab, White Cross, Ponsonby.
Physiotherapy – proactive and dynamic physiotherapist treatment
Whatever your health issue, getting the right help at the right time is the key. Physiotherapy provides holistic preventive, diagnostic and rehabilitation help to maintain and restore your highest level of physical health.
We can help you by:
treating and preventing joint sprains, muscle sprains, and neck and back aches
manipulation of affected areas
rehabilitation of sports injuries
restoring function after injury or surgery
correcting and preventing poor posture or muscular imbalance
managing chronic conditions
treating overuse injuries
managing respiratory and neurological conditions
To contact Advanced Rehab for an appointment or enquiry click here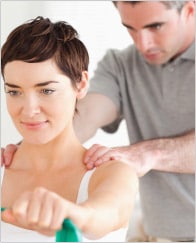 Physiotherapy Services provided include:
General Physiotherapy
Our aim at Advanced Rehab is to help you maintain your current health or, if you are currently physically or functionally impaired, help you recover your health. This includes:
relief of pain
restoring range of motion
increasing strength and endurance
repair of injured area and prevention of recurrences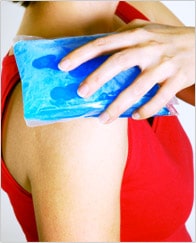 Sports physiotherapy and massage
Advanced Rehab physiotherapists are committed to developing a proactive and effective treatment programme that will get you moving freely and back to playing your favourite sport again. We will also show you how to prevent that injury recurring so that you can enjoy pain free exercise for a long time to come.
Our sports physio includes, sports injury rehabilitation, sports massage, sports strapping, and the design of specialist sports training programmes to ensure you reach your full potential.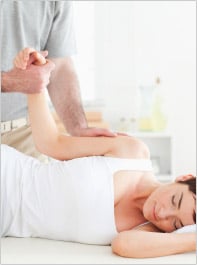 Specialist physiotherapy
At Advanced Rehab our staff have experience and expertise in many specialised physio treatments including:
neurology and neurological physiotherapy
respiratory physiotherapy
chronic obstructive pulmonary disease (COPD)
oncology related physiotherapy
orthopaedic physiotherapy
chronic pain treatments
hyperventilation treatment
acupuncture (dry needling)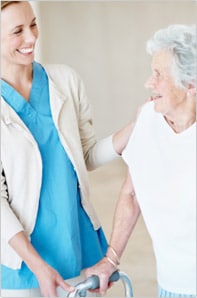 Older adults physiotherapy services
People are staying fitter and active for longer than they used to, but the reality is the aches and pains of growing older still challenge us at the most inopportune times.
At Advanced Rehab our physiotherapists have proven expertise and experience in physiotherapy care for older adults, including:
general physiotherapy for older adults
pre and post operation rehabilitation
falls and balance
home assessments
activities of daily living (ADL)
home physiotherapy visits
manual handling training for carers
Acupuncture Services
Acupuncture is a collection of procedures which involves the stimulation of points on the body using a variety of techniques (needling, electro-acupuncture, cupping, TDP heat therapy, etc.).
The aim of acupuncture is to improve the circulation of blood and the flow of Qi/ energy/ nutrients in the body, so as to accelerate recovery from injury and pain, improve physical and mind states, and maintain well-being.
Advanced Rehab Acupuncture offer the following services:
Musculoskeletal Injuries
Pain Management
Athletic Performance Enhancement
Stress and Anxiety Management
Digestion Disorders
Women Health
Weight Management
Podiatry Services
Podiatrist Muriel understands the importance of good foot health, and her experience ranges across footwear advice and fitting, diabetic screening and management, the Arthritic foot including Orthotic management and palliative foot care.
Advanced Rehab Podiatry services offered:
Ingrowing Toenails
Footwear advice
Diabetic and Arthritic foot
General Palliative care
Orthotic management
Treatment of Verrucae
Holistic empathetic approach
Home visits
Working alongside the exceptional support and experience of Sean Mchugh NZRP (BSc hons) and his great Physiotherapy Team our goal is to offer a Podiatry Service with the care of our patients being paramount.